Praise for Masaru:

"A scholarly and creatively told story of a young boy in mid-16th century Japan who chooses to pursue the path of "Iesu" or "Jesus" toward Christianity once his father has decided to leave Buddhism and become a Kirishitan ("follower of Christ"). Embedded in the story is the telling of St. Paul Miki and his and his companions who were crucified on Nishizaka Hill in 1597. Taking the likeness of martyr Shiro Amakusa — the Catholic samurai — as a model for his main character, the author weaves the intrigue of the shogun tradition, the life and work of the Spanish and Portugese Jesuits at that time, the sweeping and dramatic directives of various dictators opposed to Christianity, and mentions of the facets of Christianity, itself, that seem like petals from the rose of faith. Christianity was banned in Japan for nearly 250 years. During that time, however, "hidden Christians" had taken it upon themselves, even without priests, baptized and otherwise carried on the faith — something Pope Pius IX declared as a miracle. This story is both intriguing and lovely from beginning to end, with enough conquests to engage even the pickiest of Young Readers. Along with its setting of beautiful cultural, geographic, and language details, this story is also enhanced by explanatory maps, a Glossary of Terms, and design embellishments that make the production not only a great "read" but also a very attractive presentation book a la "Lord of the Rings.""


—Catholic Media Association Awards, 2022 — Second Place, Catholic Novels: Inspirational



"Masaru is, among other things, an engaging history lesson propelled by a compelling adventure tale. While modest in length, Masaru touches on various political and cultural complexities (Christian lords vs. non-Christian lords, the shogun vs. the emperor, Buddhist monks vs. samurai, Spanish Catholics vs. Dutch Protestants) that may inspire further research for the curious reader....A great strength of Masaru is its apologetics via simple, almost Socratic dialogues....Masaru is a satisfying novel. (While reading it, I remarked to myself several times how well it would translate to film.) I recommend it to those seeking quality fiction that is grounded in the faith, and to anyone interested in Church history, Japanese culture, or simply a well-told tale of adventure and self-sacrifice."


—Anthony Celentano in New Oxford Review



"In a manner reminiscent of Clavell's Shogun, Masaru transports the reader to medieval Japan with realism that delights the senses, offering up a blend of history, philosophy and adventure. Based on events little known to those in the West, Masaru artfully presents the faith with a compelling synthesis of action and dialog. Calling upon his own heritage and experiences living in Japan, the author brings to life with vivid textures the characters and settings of the tale. Timeless truths of the faith are presented with fidelity, yet in a manner that is both refreshing and provocative. This is a must-read for anyone who appreciates Japanese culture, lovers of history and philosophy, or those who simply enjoy an exceptionally well-told story."


—Jeffrey Bond, PhD, The University of Chicago



"Extraordinary! A little treasure of a book. I haven't encountered a book like this in years - a blend of adventure, rich characters, history, language, and cultural traditions. It was hard to put down, and many of the scenes and scenarios lingered in my mind throughout the day. These historical events and the bravery and sacrifice of so many deserve to be more widely known. What an inspiration for our times! I've ordered numerous copies as gifts for friends and our school."


—Nick, a reader on Amazon.com

"Amazing work of historical fiction. Reading historical fiction helps me understand history that is otherwise boring with dates of wars from so long ago. This book is amazing because it helps me "see" the past through the lives of people and I appreciate better what many Catholic martyrs have experienced! The description of the landscape and culture of the people painted a vivid image in my mind! This is a FANTASTIC book to read!"


—Jennifer Wagner, a reader on Amazon.com


About the book:


"Be like wheat whereas the taller you grow,
the lower you bow your head to the ground."
~Japanese Proverb


In the mid-16th century AD, Christianity arrived in Japan. Heralded by daring Jesuits from Spain and Portugal zealous to bring the Gospel of Jesus Christ to the four corners of the earth, Christianity soon took root in that distant land. At that time, Japan was fractured among warring states as feudal lords known as daimyo vied for supremacy. From the first day, the Catholic faith found surprising acceptance among Japanese of all social status and within fifty years, Japanese converts known as Kirishitans numbered in the hundreds of thousands.

But with the advent of a unified Japan under the powerful Tokugawa shogunate in the early 17th century, things began to change. While the Tokugawa shoguns appreciated European weapons and trade goods, they had little use for the foreign religion, whose success came to be viewed with increasing suspicion and hostility.

Shiro Nakagawa comes from a family of recent converts living near Hitoyoshi castle on the island of Kyushu. A young man of the samurai class, Shiro studies to be a healer, but has also heard the call to become a Catholic priest. His plans for the future, however, are disrupted when the Shogun in Kyoto orders all churches closed throughout Japan. All gaijin priests are to be expelled from the country. All Christian practices and images are summarily banned. This order leads to widespread persecution, abuse and even slaughter of Christians throughout the islands.

When the small church of Saint Michael in Hitoyoshi is closed, its priest Fr. Olivera arrested, and his friend Kumiko brutally attacked, Shiro knows he must take action. Along with his boyhood friend, Tomi, Shiro embarks on a mission to rescue Fr. Olivera and defend the helpless Kirishitans of southern Kyushu. Along with an army of ronin and outraged villagers, Shiro captures the castle at Yatsushiro, sheltering tens of thousands of Christian refugees. But even as the spark of justified resistance begins to burn, Shiro and his comrades realize that it's only a matter of time before the Shogun's army descends upon Yatsushiro in full force deploying new and terrifying European weapons.

Masaru is an historical novel which paints the travails of the first Japanese Christians in brilliant colors. Author Michael T. Cibenko utilizes his expert knowledge of Japanese culture and language to create a memorable and authentic epic of early Christian Japan which entertains the reader while effortlessly conveying a lesson on this fascinating and complex period of history.


About the author:





A graduate of the University of Montana, Michael T. Cibenko spent his early 20s teaching English in Kumamoto Prefecture, Japan. During that time, he became enthralled with the local culture and the devotion of the close-knit community of Japanese Catholics. It was here that his own Catholic faith revived and also where he met his wife, a native of Yatsushiro. A student of history, Michael became interested in the Shimabara Rellion of 1637—an ultimately unsuccessful uprising of Japanese Christians led by Catholic samurai Shiro Amakusa. It was this research that would flower into the historical novel, Masaru.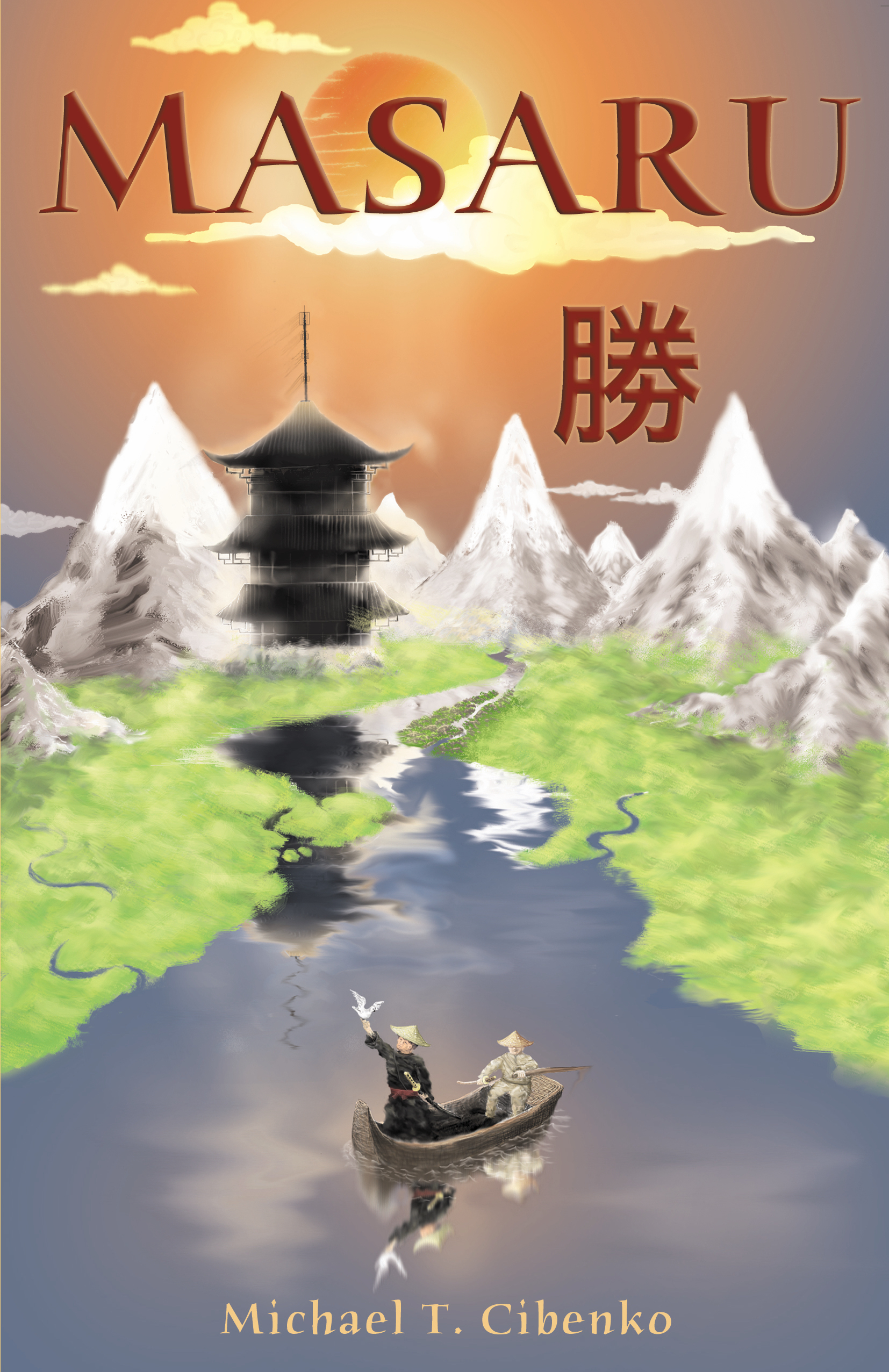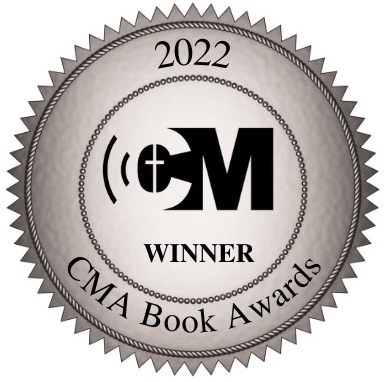 2021 ~ 276 pages + map
paperback ~ 978-1-935228-23-3


$16.95




with 10% discount: $15.25



To order a copy of Masaru in paperback with a 10% discount using a credit card, click the button below.