Praise for The Story of the Philippines:

"Filipinos are defined by their faith in God and by their resiliency in face of hardships and dangers....[The Story of the Philippines] does an excellent job covering the main events and important information associated with the history and story of the Filipino people. The use of anecdotal narratives is quite effective in assisting with visualization. Interweaving the story of Christianity/Catholicism and faith, embedded in Filipino history and culture is also a strength."


óRev. Allain B. Caparas





About the book:


Books for students about the history of western nations are everywhere. Less prevalent are those which focus on the equally fascinating and epic histories of the nations of Asia. Now, for the first time, the vibrant and eventful history of the Philippine archipelago is brought to life for students ages 8 through 18 in The Story of the Philippines: God's Rampart in Asia. Phillip Campbell, author of the Story of Civilization series, has called upon his unique talent as a writer of history and a teller of tales to create this engaging chronicle of the diverse and intriguing peoples who inhabit the 7,000+ of islands of the Philippines.

From the hazy early history of the ancient Philippines, to the arrival of the Spanish and Catholicism; from the galleon trade to the Moro Wars; from the battles of the Philippine Revolution and Spanish-American War, to the Japanese invasion and Independence; from the Marcos dictatorship to the modern-day Filipino diaspora, this book covers the entire panoply of Philippine history in Campbell's lively, informal style that is sure to appeal to young readers and their parents alike. Including 20 original and historical illustrations, The Story of The Philippines is an engaging way to introduce students to the history of this island nation whose people play an increasingly important role in present-day America and the world.


About the author:





Phillip Campbell is the author of numerous works of history meant for both young readers and adults alike. His

Story of Civilization

series, is a complete curriculum of Western history written specifically for readers ages 8 through 18. A serious scholar of Church history, Campbell edited our own

Complete Works of Saint Cyprian

, and has written numerous other books on Church history including:

The Church and the Dark Ages (430-1027)

,

Heroes and Heretics of the Reformation

, and many others. He has also penned a work of epic fantasy entitled,

The Tale of Manaeth

.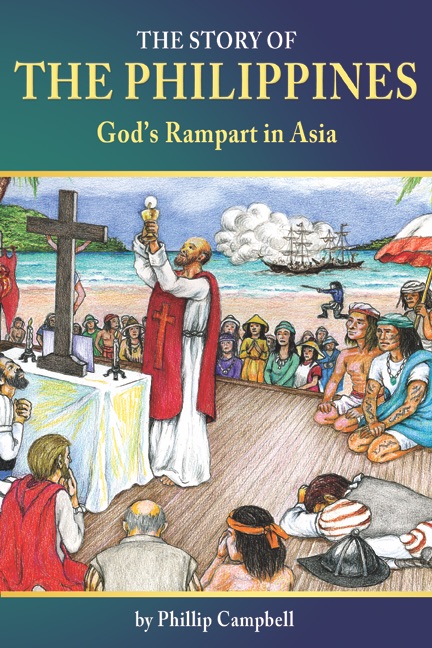 June 2022
300 pages + illus.
paperback ~ 978-1-935228-24-0


$22.95




with 10% discount: $20.66



This book is not yet availale. To order a copy of The Story of the Philippines in paperback with a 10% discount using a credit card, click the button below. Your card will not be charged until the book is about to ship.